PMS Packer Management System
Recognising the risks associated with enironmental spill incidents, ROMAR have developed a unique system to address this issue. The ROMAR Packer Management System [PMS] offers clients the opportunity to avoid accidental contamination of the environment by ensuring prevention at source. The PMS has been developed to provide constant, proactive monitoring of slip joint sealing integrity in order to prevent the accidental release of drilling fluids and protect the marine environment. The Romar Packer Management System intelligently monitors the seal actuating pressure in the slip joint packer unit and, on detecting any unusual pressure fluctuations indicative of packer wear or imminent seal integrity failure, the system automatically energises a back-up packer and seals the system, thereby avoiding any accidental discharge to the marine environment.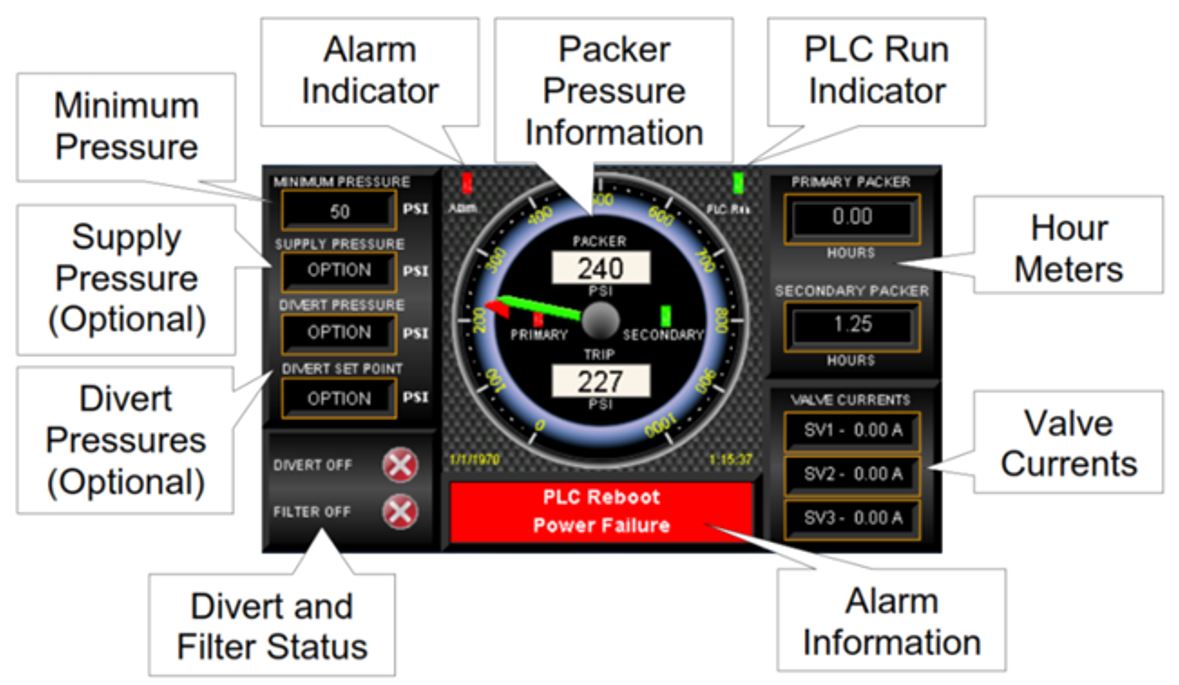 Since its introduction in 2008, the PMS system has achieved a 100% track record across more than 100 installations worldwide.
Features & Benefits
System Fully Automated: Automatically inflates backup packer on sensing primary pressure drop. Also fully automated in case of power or pressure supply failure (backup packer activated and upper packer pressure closed in)
Easy Retrofit to all Slip Joints: Designed for easy retroft to existing packer control systems. Self contained cabinet with alarm & indicator stations situated remotely. Operates with air or hydraulic systems - or a combination of both
'Intelligent' Monitoring: Programable Logic Controllers allow configurable 'trip' points to be set. 'Differential Tracking' modes are used to adjust 'trip' points automatically. Data Logger functionality within the PLC stores >1,000 on-site log events
Immediate Automated Response: Solenoid valves activated within milliseconds of alarm being triggered. Visual and audible pneumatic and/or electrical staus alarms. Alarms can be installed both locally and at remote locations. Activation can also be set to react automatically to the rig divert system
Self Diagnostic Monitoring: Over 40 induvidual diagnostic alarm events ranging from 'Primary packer pressure failure' to low current solenoid alarms and PLC reboot events. Thermostat c/w anti-condensation heater situated within control panel